The Story of Barbara Beese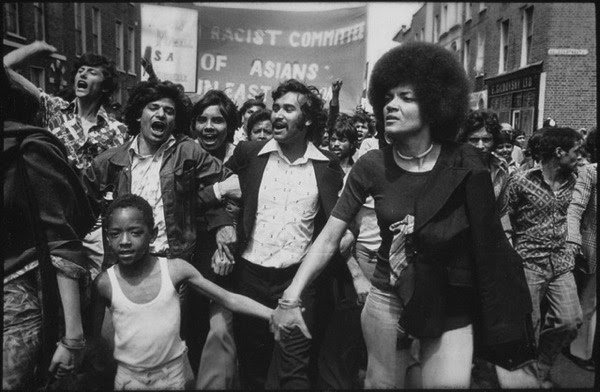 Photo © Paul Trevor
Photographer Paul Trevor is renowned for his photos of the anti-racism protests of the '70s and '80s. In collaboration with Swadhinata Trust, Four Corners is running the Brick Lane 1978 project, working with a talented group of volunteers to track down some of the activists in order to hear and record their stories.
One of these never-before-published photos showed a striking young black woman with an afro. Writer and project volunteer Jan Fuscoe discovered that she is one of the last surviving members of the 'Mangrove Nine'.The landmark trial was a defining moment for Black Power in Britain, and has been powerfully depicted in Steve McQueen's latest new drama 'Mangrove'.
Jan wrote about the photograph and the 'Mangrove Nine' trial for the Byline Times.