Dream. Snap. Freedom: Interview with Isobel Van Dyke
Isobel Van Dyke is a freelance journalist that has written for the likes of i-D, Teen Vogue, British Vogue The Face, and LOVE Magazine, with a focus mainly on LGBTIQ+ topics, nightlife and fashion. Based in London, Isobel graduated from Central Saint Martins in 2020 with a First Class Honours. She has worked for The Financial Times, The Sunday Times Style, The Gentlewoman, Mary Fellowes and Christopher Kane.
As part of the Dream. Snap. Freedom online exhibition and programme, we chose to showcase her 'Van Dyke' LGBTQ+ magazine, for and about the community. The magazine is a celebration of the new syllabus being taught in schools across England from September—teaching students about LGBTQ+ relationships and identity. The publication is made up of interviews with LGBTQ+ teachers and teenagers across the country, as well as queer fashion designers, photographers, musicians and artists. We caught up with Isobel to find out more.
Tell us more about your background.
I grew up in Cornwall but moved to London as soon as I turned 18. I've spent the past four years studying BA Fashion Journalism at Central Saint Martins and have just graduated. Like most other 2020 graduates, I've spent the past few months hopelessly job hunting. I started freelance writing whilst I was studying to try and earn a bit of money, but also because I wanted the freedom to step away from fashion-specific writing and move into wider culture.

What was the inspiration behind your work we've selected for Dream. Snap. Freedom?
When I first had the idea to create my magazine it was going to be a manifesto to try and get LGBTQ+ lessons taught in schools. Mid-way through the process, the government announced that from September 2020 all English schools would be required to add LGBTQ+ education to their syllabus. From that moment onwards my magazine became a celebratory piece of work - rather than a manifesto.

What was the process behind this particular body of work?
Before lockdown I spent time travelling around the country and interviewing queer teachers and students. I wanted the magazine to be dedicated to them, particularly to the LGBTQ+ educators who make sure that no child has to experience what they did when they were at school. I also wanted to include queer creatives: filmmakers, photographers, fashion designers, musicians, artists, etc. I wanted as many voices and experiences in the magazine as I could possibly squeeze in. I asked everyone what their school experience was like as a member of the LGBTQ+ community, and received the most personal, heart-wrenching, beautiful and traumatic stories in response.

What has been the public reaction to your work?
There hasn't been a huge amount of public reaction because I still haven't been able to print the magazine. It's available online for anyone who'd like to view it, but since COVID-19 printing prices have shot up and, quite honestly, I have no money to print it. I'm determined that it will happen soon. Maybe then there will be more of a reaction.

What would you say the role of the photographer is within activism?
The role of the photographer within activism is to document current society in its most honest form. Journalists can document an event with facts and figures—their own opinions too—but a photograph is proof. The saying: 'a picture speaks a thousand words', is perhaps it's most relevant in relation to activism and sharing the truth.
If you would like to watch our online panel discussion recording on Artists and LGBTQ+ activism with Isobel Van Dyke and Ed Webb-Ingall, please click here: link coming soon.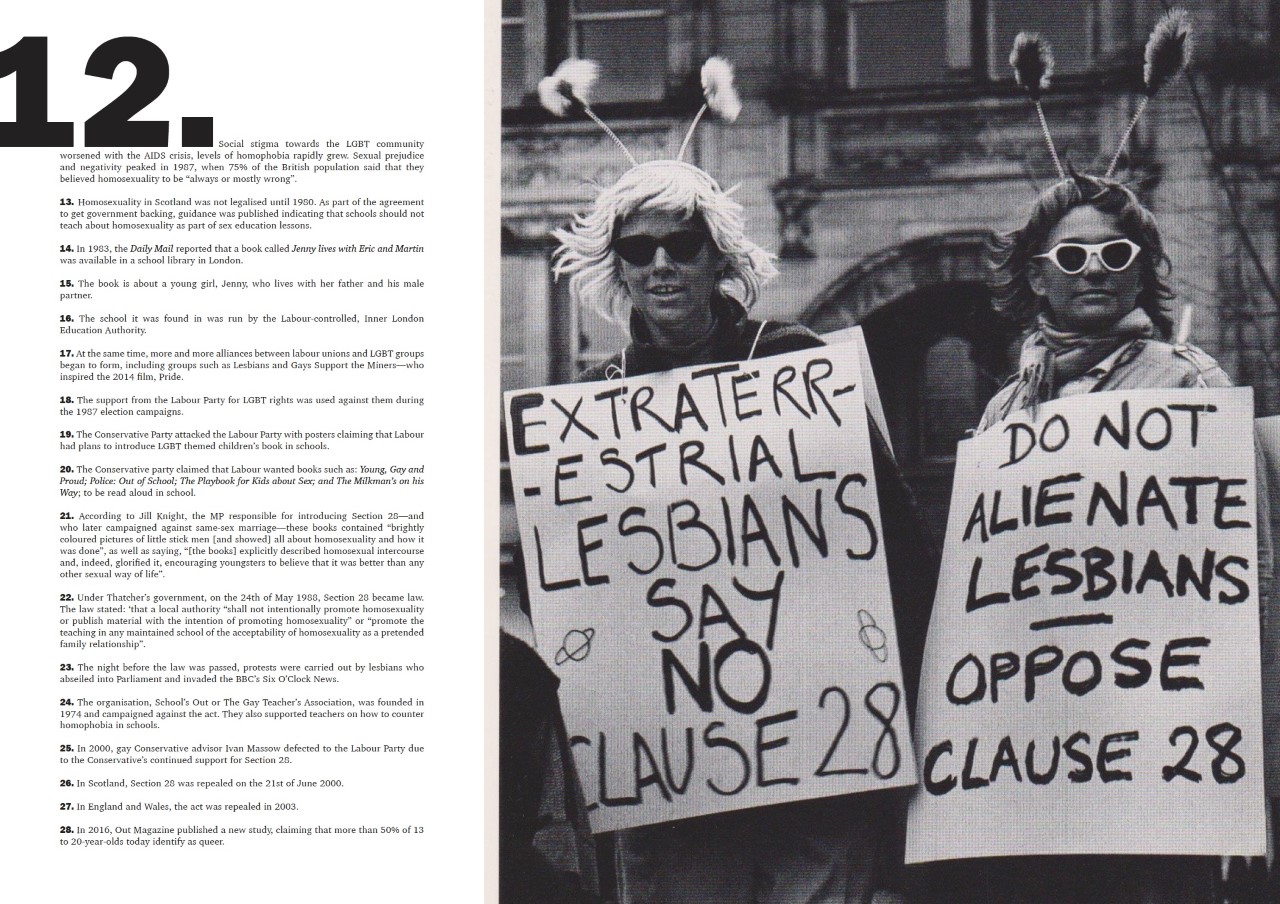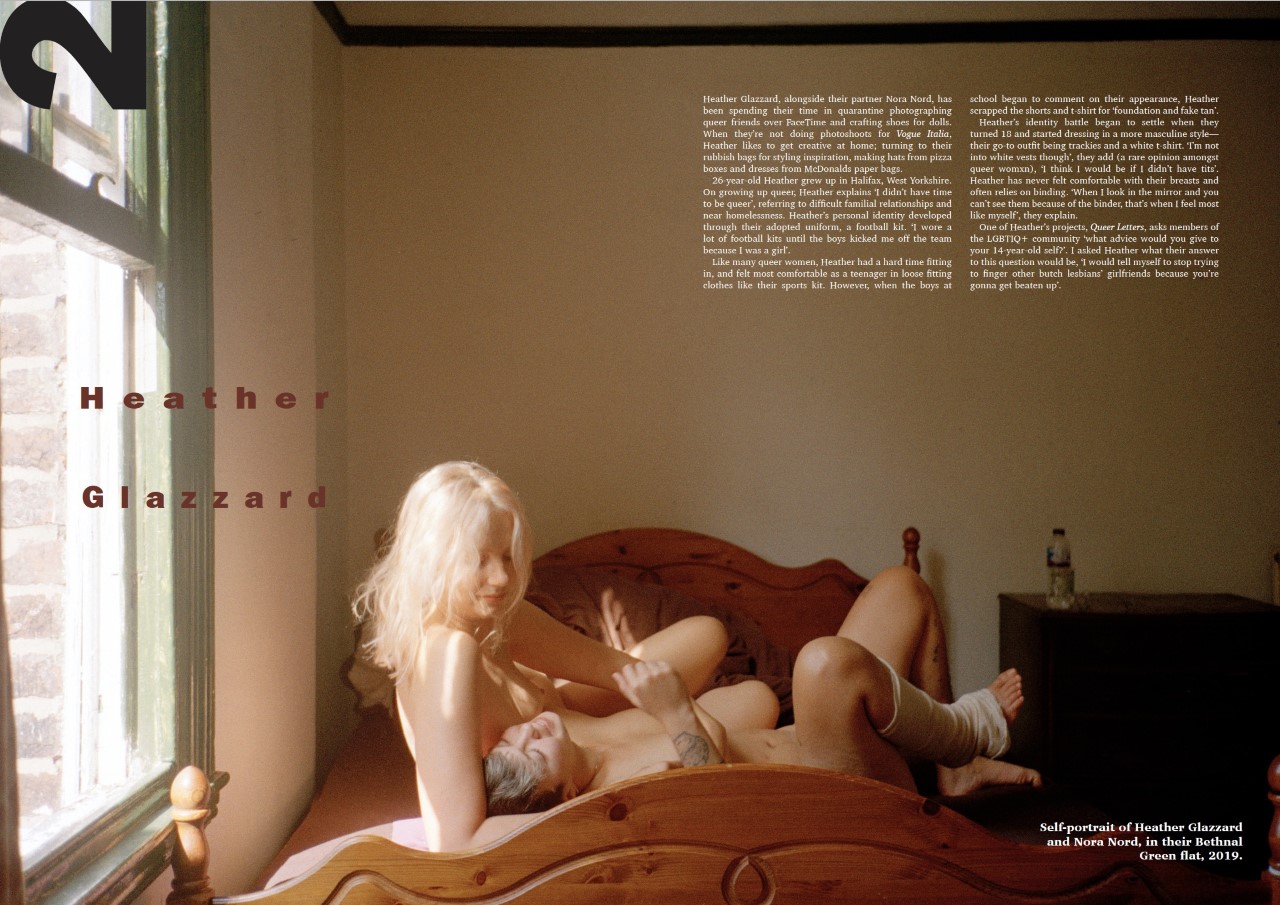 Images: 'Van Dyke' Magazine 2020