Discovering archives and oral histories
It's been a busy fortnight for the Brick Lane 1978 project. Our new team of volunteers visited Tower Hamlets Local History Library & Archives and the Bishopsgate Institute to learn more about researching archives, before diving into an oral history training session. They'll carry these new skills to the next stage of the project: identifying and interviewing original Brick Lane activists.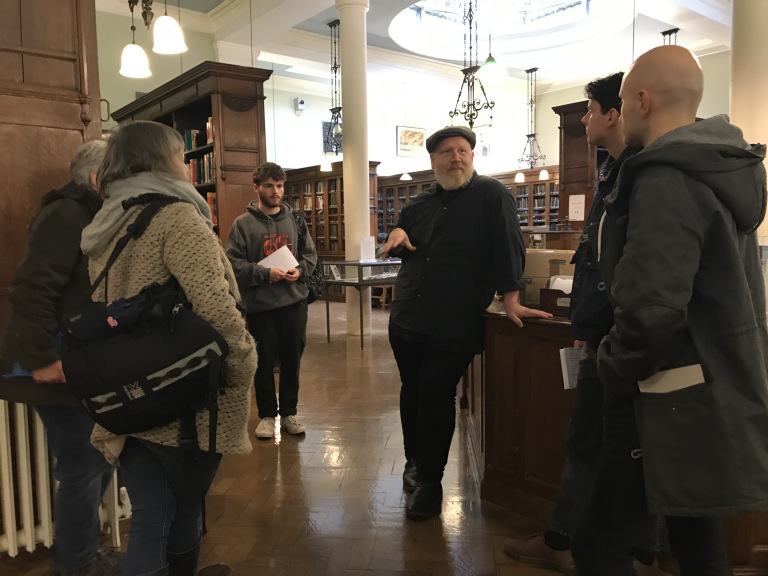 Archivist Steph Dickers introduces our volunteers to the collections at the Bishopsgate Institute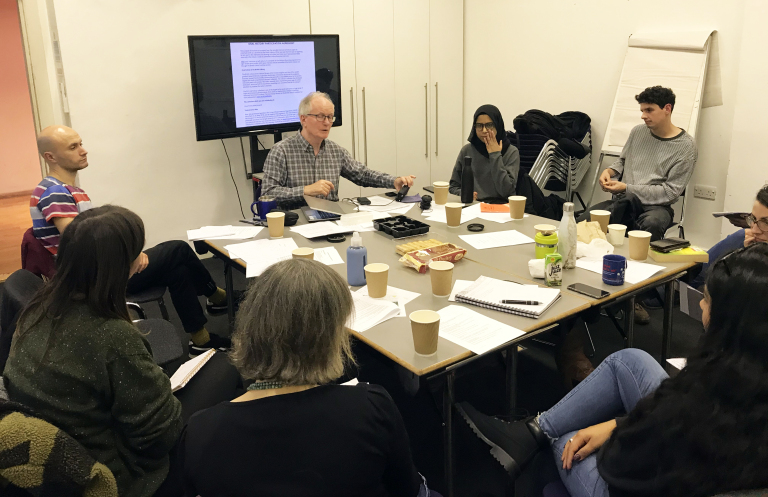 Learning oral history interview techniques with Rib Davies from the Oral History Society
Photos by Anser Ullah and volunteers.