Dream. Snap. Freedom: Interview with Terrence Burford-Phearse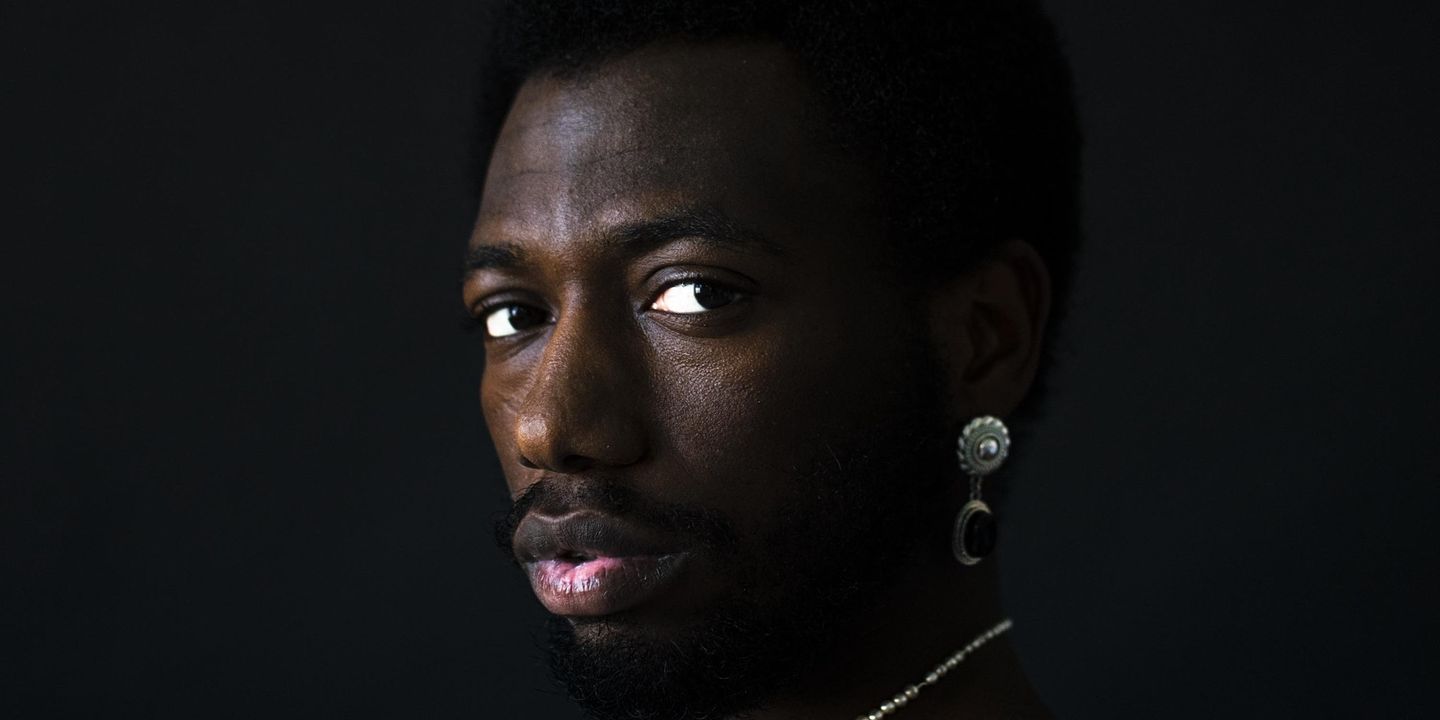 Terrence Burford-Phearse is an artist, independent curator and writer living in London and New York. He graduated from the University of Westminster with an MA in Documentary Photography and Photojournalism with Distinction in 2019. Currently, he is completing an MA at Central Saint Martins, University of the Arts London in Culture, Criticism and Curation. His practice investigates early African American photography and how this relates to the current issues surrounding the Black male body. He is currently a photography editor at Musee magazine and a former fashion editor at Glamour US and assistant at American Vogue.
Terrence's photography book The Color Line is inspired by W. E. B. Du Bois 1900 Paris Archive. Du Bois's portrayal of young, regally posed, well-dressed African Americans at the 1900 Paris Exposition acted as a counter-narrative to the hypocrisy that influenced and disjoined for centuries as Blacks moved into the middle class. The Color Line serves a referential archive pointing directly back to Du Bois's curatorial project 120 years later. In this book, there is a collection of handwritten notes used as ethnography from the men photographed detailing their experience with double consciousness and problems on the color line. Through the utilization of interviews, questionnaires and surveys, this body of work sought to build an archive to extend W. E. B. Du Bois's photographs that provide a frame of reference that visually articulates the identities of Black men in 2020. Rather than only retell past narratives, the artist has re-situated Du Bois's archive of photographs and documents from the Paris Exposition by removing the affluent style dress and the data from the original charts and placing them next to the Black men of today who are still dealing with these issues no matter how they look.
We caught up with Terrence after the symposium we hosted together to find out more on his views on photography and activism.
Tell us a bit about yourself

I was born in Houston, Texas. I relocated to New York City to study undergrad at Fashion Institute of Technology. Years later, I moved to London to study MA Documentary Photography and Photojournalism at The University of Westminster where I graduated with Distinction. I am currently studying MA Culture, Criticism and Curation at Central Saint Martins. I am currently based between London and New York.
What was the inspiration behind your work we've selected for Dream. Snap. Freedom?

'The Color Line' was inspired by the archive of W.E.B Du Bois's American Negro exhibit displayed at the 1900 Paris Exposition. My interest is deeply historical, but I was keen to see if there was a transference from the social conditions explored during the time of this exhibit with the Black men of today.
What was the process behind this particular body of work?
The process involved me going into a studio to create a new series of photographs of Black men today. I used similar poses and references of the criminal mugshot and middle-class portraits explored during the original series. The archive material also included 63 infographics which displayed data of Black progress and strife during that time. Since the data no longer represented the men of today, I used text as ethnography to give the subjects agency in their representation.

What has been the public reaction/feedback to your work so far?

This book was created to aid my dissertation research exploring Early African American photography (1839-1900). I have not officially published the book but I have given talks at Central Saint Martins and with this exhibition at Four Corners about the project. So far, the public feedback has been terrific. I am hoping I will have this book published in 2021.

What would you say the role of the photographer or film-maker is within activism?

I believe the camera can be a tool for activism, but it can also be a tool of misrepresentation and oversimplification. A photograph can act as activism, sure, but I also believe it cannot single handedly dismantle issues within society. A photograph can be the start of a question or understanding. Often, because a photograph is made it is thought to be a finality to the image, but I think that's where the activism happens after the image is made. It is up to us to continue doing the work.