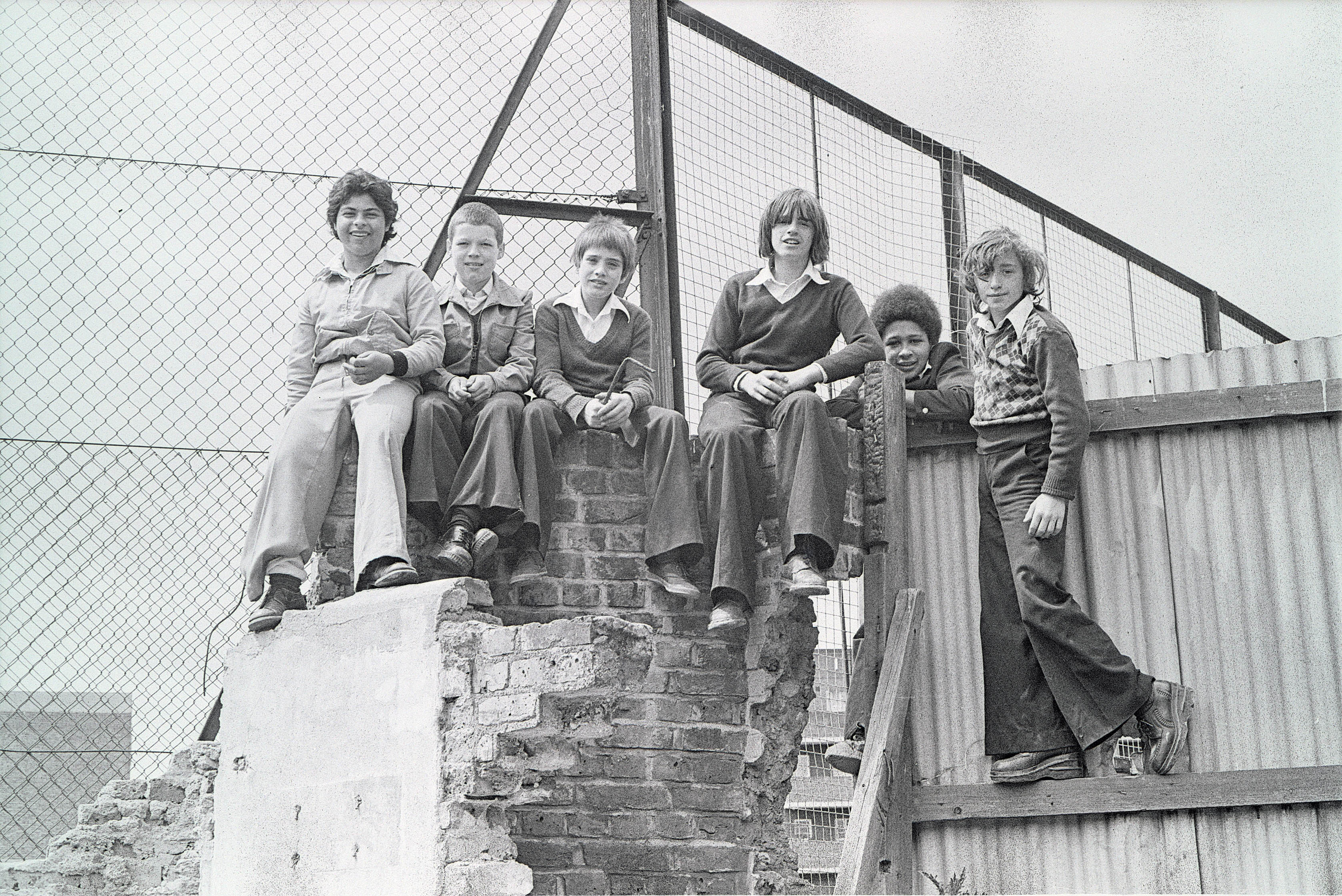 A new exhibition documenting youth culture in and around Bethnal Green...
Four Corners presents a collaborative display in partnership with Oxford House, showcasing images taken by photographer Philip Cunningham documenting youth culture in Bethnal Green during the late 1970s. These atmospheric images will be displayed in local shop windows, transforming Bethnal Green's busiest highstreet into a public photography exhibition. It continues at Oxford House Cafe, which housed the basement darkroom where Cunningham originally developed his photographs.

The photographs were taken whilst Cunningham was a youth worker at Oxford House and studying at Ravensbourne College of Art. The collection captures daily life, friendship and street culture - from a pearly king gently cradling a newborn, to local children enjoying the 'playgrounds' of the day - London's bombed-out building sites. Most of the images haven't been seen in over 40 years and some local people might even recognise younger versions of themselves or family members.

This exhibition is free. Visitors can collect a map from either Four Corners or Oxford House and step back in time with Youth of Yesterday, offering a unique insight into the history of growing up in Bethnal Green.

Don't forget to bring a pair of headphones, so you can enjoy a specially-curated 1970s playlist as you explore the exhibition!
---
EVENT
On Thursday 25 November, 6.30pm-7.30pm, Philip Cunningham will be showcasing and discussing more of his images about the East End and the stories behind them at a free, in-person event at Oxford House cafe. Booking is essential.
---
PARTNERS
This shop window exhibition is a collaboration between Four Corners and Oxford House and is supported by the London Borough of Tower Hamlets.
---
Image by Phillip Cunningham