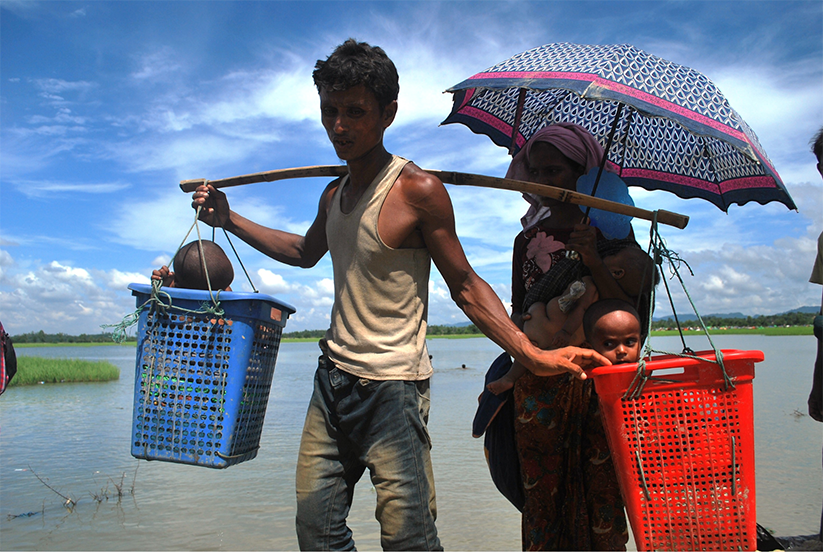 'If we aren't able to represent ourselves, how will we rebuild our nation?'
Abul Kalam's arresting photography documents the reality of life for Rohingya refugees. The intimate photos offer a vivid portrait of displacement and resilience, seen through the lens of a Rohingya person themselves.

Abul Kalam was arrested by Bangladeshi authorities for photographing the forced removal of the Rohingya from refugee camps in Cox's Bazar to the remote island of Bhasan Char. He is yet to get his confiscated camera back. As he lost hope of ever seeing his camera again, he decided to empower the next generation to represent themselves, by teaching children photography. This exhibition also features a short film where Abul tells this story in his own words and reflects on what freedom of expression and self-representation mean for Rohingya.

Celebrate this unique insight into the daily life of Rohingya in Bangladesh by joining the launch event on Tuesday, 25 April 2023, from 18:00 BST. You will hear from expert speakers, the filmmakers, and Abul himself. Refreshments will be served. The event is free and open to all; please register here.
---

Minority Rights Group (MRG) is the leading international human rights organization working to secure the rights of ethnic, religious and linguistic minorities and indigenous peoples. We work with more than 150 partners in over 50 countries.