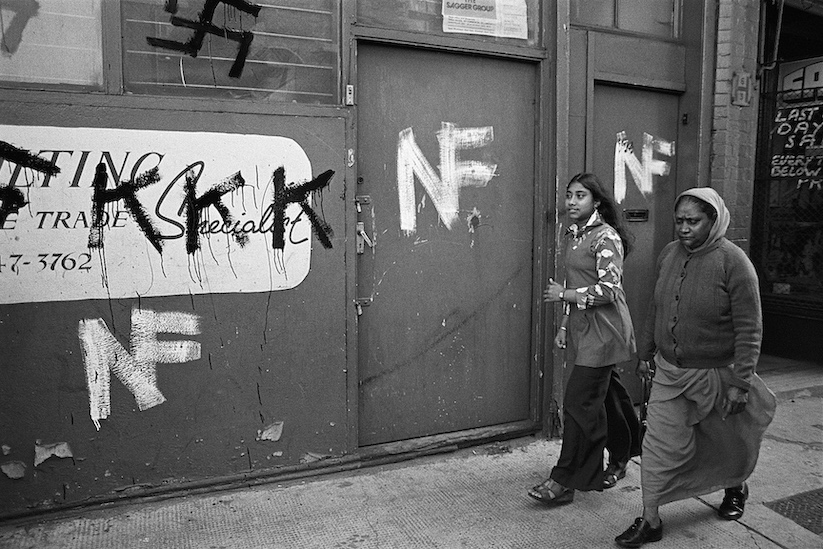 Photo by Paul Trevor. Brick Lane, London E1, September 1978.
---
The Far Right and the East End in the 1970s
Historian and activist David Rosenberg discusses the history of the National Front and other far-right parties in east London during the 1970s.
THURSDAY 4 AUGUST 2022
7 pm - 8.30 pm
Location: In person at Four Corners Studio + Online tickets available
Please note our studio is not wheelchair accessible. If you have any further questions regarding access, please email us.
---