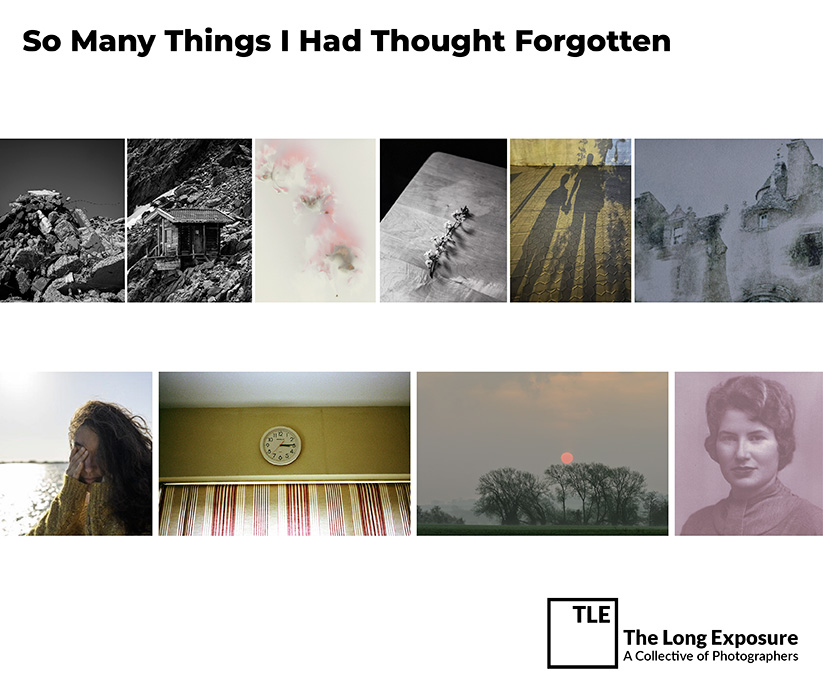 Images © The Long Exposure collective
---
We are delighted to host this photographic exhibition inspired by four lines from a Philip Larkin poem.
So many things I had thought forgotten
Return to my mind with stranger pain:
- Like letters that arrive addressed to someone
Who left the house so many years ago.

So Many Things I Had Thought Forgotten is a photographic exhibition featuring 11 artists and lens-based practitioners and has been inspired by four lines from the poem "Why Did I Dream Of You Last Night" by the poet and novelist Philip Larkin.

Taking the poet's words, each member of the collective has created their own personal response, and together, this forms the exhibition. Through the directness of Larkin's poetry, the group seeks to present work that is of a personal nature, touching on memories, found moments and events, and journeys through time and place.

Philip Larkin (b.1922-d.1985) is one of the most-loved English poets and novelists of the post-war period. Representative of the Modernist approach, the timeless nature of his words has served as inspiration for generations. His embrace of radical self-questioning, complex viewpoints and perspectives is reflected in the artists' interpretations of the poem.

The Long Exposure collective is formed of students who met on the MA in Photography at Falmouth University and who graduated in 2021. Its members are based around the world in the US, Europe and the UK.
Private View: 17th November 2022, 6-9pm