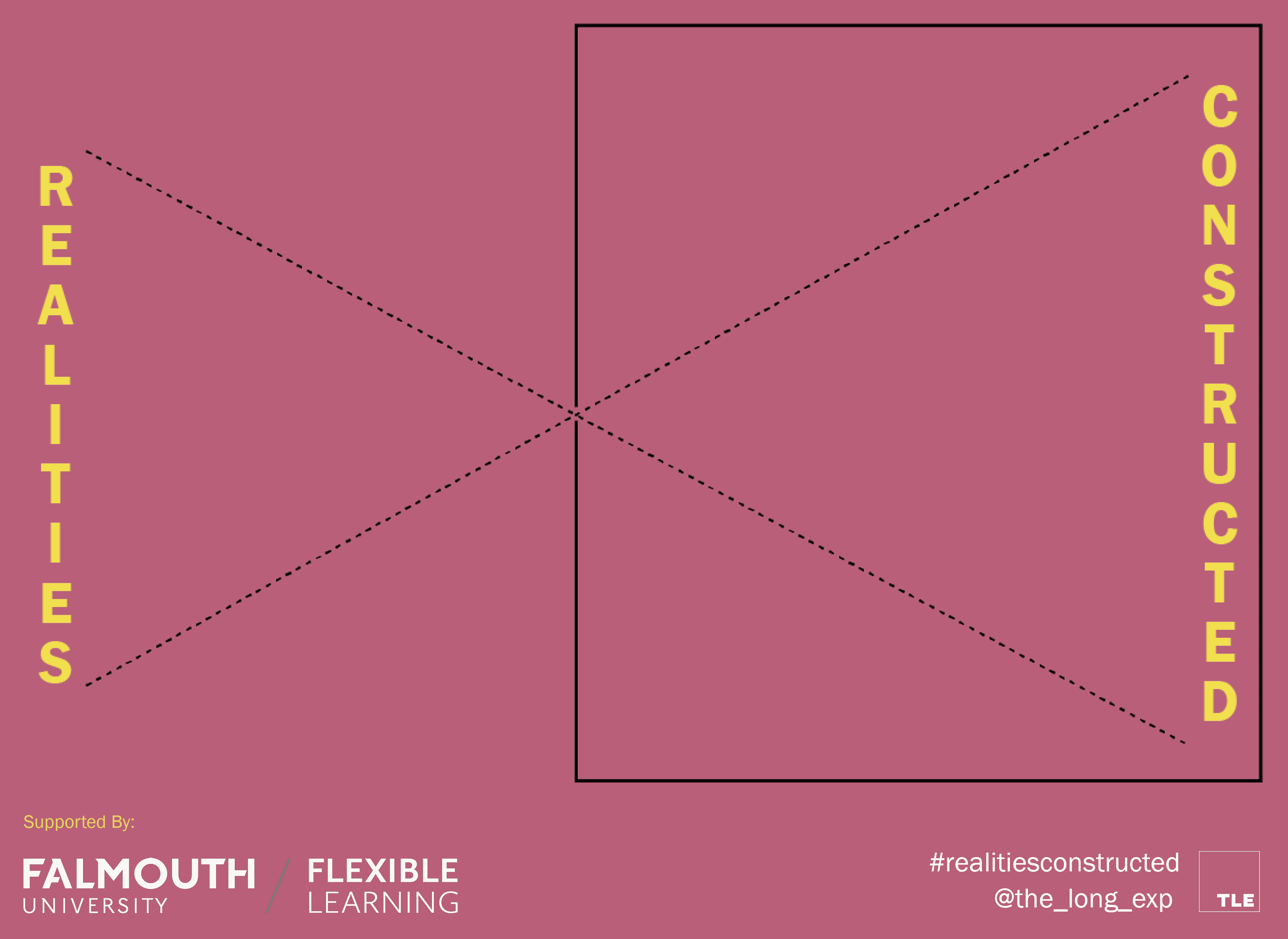 Realities Constructed
A Group MA Photography Exhibition.
---
Wednesday 6th to Saturday 9th October 2021
Private View: Thursday 7th October 6pm-9pm
Supported by Falmouth Flexible
---
REALITIES CONSTRUCTED is a group exhibition by graduating students of the online, part-time MA in Photography at Falmouth University. The students have recently completed the two-year programme and are showcasing an iteration of their Final Module Projects.

These 14 emerging artists and photographers have, over the programme, developed and shared experiences, ideologies, and practices as to what photography is to them and how it can be used, interpreted, and dissected to explore and examine our world and uncover and construct its realities.

Each exhibitor has been working on a personal project for the last six months, and the culmination of their processes has led to REALITIES CONSTRUCTED. The projects explore such questions as our place in the world; what is hidden within our lives and society; personal and private identity; and how we see ourselves and the family around us.

Falmouth University has a global reputation for teaching excellence in photography and the MA in Photography is a unique opportunity to take your creative skills to the next level while enjoying the freedom and flexibility to study online with a diverse international cohort of like-minded practitioners.

Featuring artists and photographers from the UK, Austria, Germany, Italy, and the USA, REALITIES CONSTRUCTED represents the culmination of their Final Module Projects, as well as aiming to be the launch pad for further exploration and development as emerging contemporary practitioners.

Artists and Photographers: Isabelle Boutriau; Mark Crean; Matt Durrant; De Ferrier; Phil Hill; Tim Jones; Paul Moran; Lauren Norris; Michael Padilla; Marcel Rauschkolb; Ross Trevail; Victoria Smith; Tim Stubbs Hughes; Clare Wilson.