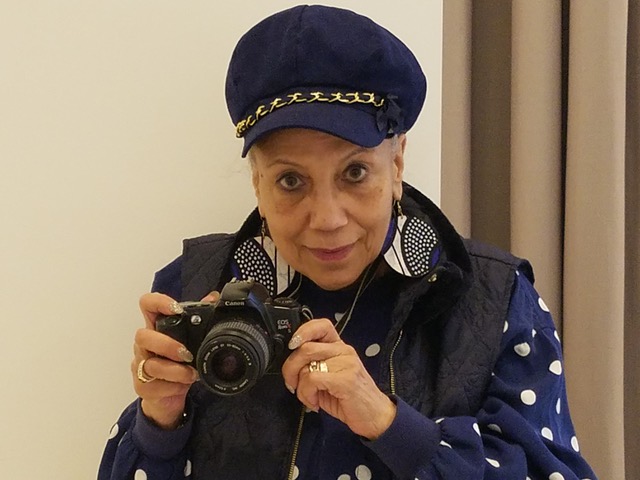 *POSTPONED* Essential Work
---
Heather Diack in conversation with Civil Rights photographer, educator, artist, and activist Dr. Doris Derby.
Please note, this event has been postponed due to ill health.

---
After being recruited by the student non-violent coordinating committee (SNCC) in the early 1960s, photographer Dr. Doris Derby committed herself to a life of art and activism, using photography as an instrument of community-building. Dr. Derby's thoughtful, humanizing and personal pictures speak volumes about the necessity of intersectional awareness and advocacy in the name of change. They also emphasize the essential role of women. Inspired by the visual lyricism of Roy DeCarava, Gordon Parks, Käthe Kollwitz, and others, Derby developed her own unique blend of photojournalism and art, often through the intimacy of portraiture.
This discussion marks the second in a programme of online talks explores the relationship between photography and resistance from a feminist perspective. The series is produced in collaboration with Kylie Thomas, researcher at the Netherlands Institute for War, Holocaust and Genocide Studies (NIOD) in Amsterdam, and the editor of a special issue of MAI: Feminism and Visual Culture journal on photography and resistance, to be published in Spring 2022.
The talks accompany our spring exhibition, Photographing Protest: Resistance through a feminist lens.
---
Heather Diack
Dr. Heather Diack is Associate Professor of Art History at the University of Miami. She writes on modern and contemporary art, with an emphasis on photography, visual culture, conceptual practices, and social conflict. She is the author of the award-winning Documents of Doubt: The Photographic Conditions of Conceptual Art (University of Minnesota Press, 2020), co-author of Global Photography: A Critical History (London: Routledge, 2020), and co-editor of photographies (Fall 2017 no. 10.3) Not Just Pictures: Reassessing Critical Models for 1980s Photography. Her writing has appeared in numerous journals including, Visual Studies, History of Photography, Public, and RACAR, as well as in several edited volumes, such as Photography Performing Humor (Leuven University Press, 2019), L'art de Douglas Huebler (Presses Universitaires de Rennes, 2018), Photography and Doubt (Routledge, 2017), and The Public Life of Photographs (MIT Press and Ryerson Image Center, 2016). In 2016 Diack was the Terra Foundation for American Art Visiting Professor at the John F. Kennedy Institute for North American Studies at the Freie Universität in Berlin. She is currently a Public Voices Fellow of the OpEd Project.
Doris Derby
Dr. Doris Derby is an administrator, professor, documentary photographer, speaker, and author who earned her Bachelor of Arts from Hunter College in New York, and Doctor of Philosophy from the University of Illinois. After teaching elementary school in Yonkers, New York, Dr. Derby joined the civil rights movement in Mississippi to work with grassroots organizers in Black communities and take steps to impact societal change. As a ten-year civil rights movement veteran (1962–1972), her work has been recognized in several publications, documentaries, and online publications. Her book, POETAGRAPHY: Artistic Reflections of a Mississippi Lifeline in Words and Images: 1963-1972, contains a combination of the poetry and documentary photographs she created while working in Mississippi. Her forthcoming book is PATCHWORK: (PPP) Paintings, Poetry and Prose; Art and Activism in the Civil Rights Movement, 1960 – 1972. An extensive volume of her photographs, A Civil Rights Journey by Doris Derby, was recently published by MACK Books (2021).

Dr. Derby's images have been shown in numerous museums, galleries, universities, and websites including the Mississippi Civil Rights Museum, the Krannert Art Museum in Illinois, the National Museum of African American History and Culture in Washington, DC, the Rose Library of Emory University, in Atlanta, the Art Gallery of Jackson State University, the Turner Contemporary Art Museum in Margate, England, the Photographers Gallery and the Website of Apollo Magazine, in London, England.
PARTNERS
This project is supported using public funding by the National Lottery through Arts Council England, the Netherlands Institute for War, Holocaust and Genocide Studies (NIOD) and the European Commission within the framework of H2020-EU.1.3.2, and through the generous support of the Barry Amiel and Norman Melburn Trust and the Lipman-Miliband Trust.
---
Image: Dr.Doris Derby. Image courtesy of the photographer.