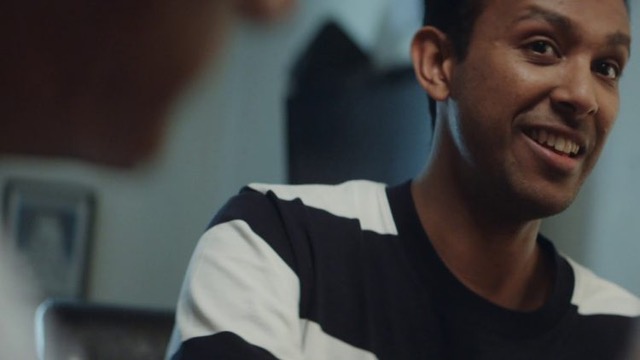 LSFF: UNDR LNDN + Apne Film Club
---
Tuesday 18th January 2022, 7pm
Four Corners Gallery
£6
Apne Film Club and UNDR LNDN host an evening screening and discussion about what is next for UK South Asian film talent.
Filmmakers Shehroze Khan and Aaron Christian will have their work screened and be guests in the discussion.
Filmmakers:
Aaron Christian is the son of Malaysian-Indian immigrants and was raised in one of London's most diverse boroughs.
After graduating with a degree in film & media and cultural studies from Kingston University, Aaron's first experience combining fashion and digital content was when he founded the highly successful and pioneering men's style blog INDIVIDUALISM. As the site's popularity grew, he was hired by MR PORTER in its launch year to helm the site's first film department. During his four years there, Aaron masterminded video content for the brand's social media, editorial and marketing channels, helping to establish it as one of the world's leading creators of men's fashion film.
Aaron is the founder of THE ASIAN MAN, a digital community that celebrates stylish South Asian men, and is a co-host of WHAT IS THIS BEHAVIOR, an award winning podcast that highlights South Asians breaking cultural stereotypes. @aaronchristian_
Shehroze Khan is a writer/director who has been selected as a Film London Lodestar in 2020. Inspired to tell stories in innovative ways, Shehroze is a self-shooter director and has worked across different film formats developing his craft. @shehrozecreates
Films
The Internship
Dir: Aaron Christian
12 mins
The Internship is a short film about race, class and privilege within the creative industries. It follows Josh, a young design graduate working in a dead end job, has a chance meeting with his idol, a famous design magazine editor who offers him a rare and prestigious internship. However, he must convince a family to whom internships mean an extra financial burden, and in an industry in which their culture has never really been well represented; that it's a chance worth taking.
Do It For Her
Dir: Shehroze Khan
25 mins
Bilal is struggling in silence with university, family life and money. As he desperately looks for a way out, the devastating impact of a hidden addiction takes over all aspects of his life. But what can you do when a hidden addiction takes control?
Curated by
Nazeer Vawda is a filmmaker and artist, whose work often revolves around representation and identity. He has recently run Apne Film Club putting on screenings of classic Bollywood films for the east London community. @apnefilmclub
Caroline Wilson is a writer and curator who specialises in emerging content from London Filmmakers. UNDR LNDN was formed in 2017 to encourage and support new filmmakers with screenings and events. @undrlndn