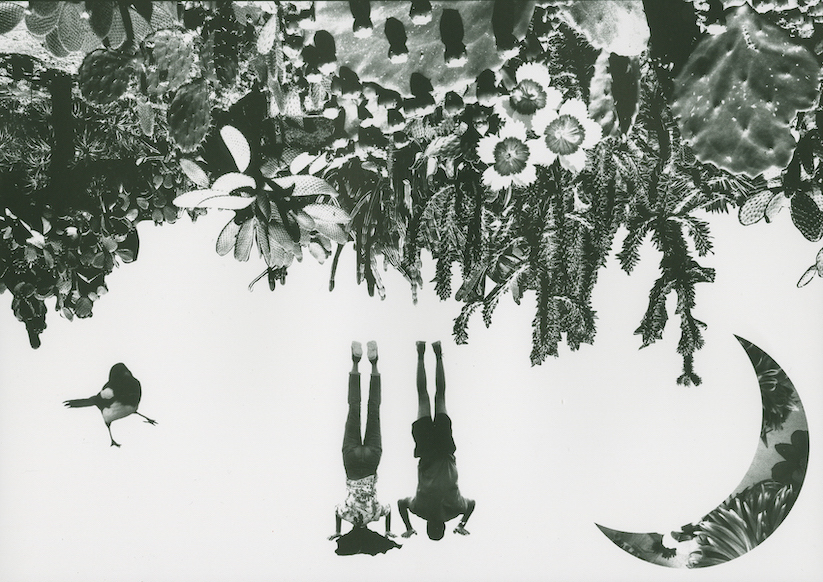 Into Focus Exhibition
---
Opening Hours:
14th - 16th December 2021, 11am-6pm
4th -7th January 2022, 11am-6pm
Four Corners Into Focus projects are delighted to present an exhibition of experimental photo works at Four Corners Gallery.

This intergenerational project enabled younger and older Tower Hamlets residents to produce traditional black and white prints from photographic negatives, inverted mobile phone pics and prints from pin hole cameras, made from drinks tins. These processes were supported by artists Sarah Ainslie, Antony Cairns and teacher/photographer Elle Andrews.

Exhibiting Participants:
Anisa Begum, Sam Van Den Heuvel, Michelle Jones, Lisa Neilson, Agatha Telemacque, Josef Thompson, and Tahera Zaman.

Getting here
---
Into Focus
Into Focus (2019-2023) is an intergenerational photography programme, FREE for Tower Hamlets residents aged 14-25 and over 50. The programme consists of seven 12-week projects, supporting 84 local people to foster positive connection across age groups.
---
"Being part of this project was an invaluable experience for me. A course like this helps you build practical skills but also puts you within a creative community where different generations can learn from each other."
"This course was fantastic! The group ranged from professionals to amateurs with everyone being taught in a relaxed setting. I now have a much different perspective when looking at and approaching photography."
"This project was spontaneous and surprising. It was a fantastic opportunity to look at photography in a new light. We were supported and inspired by the artists and professionals who guided the course and were able to learn in a relaxed, friendly environment."
"It was an opportunity I wouldn't have otherwise had to learn the art of black & white photography, as well as the other fun activities. It was so great to meet Dave and Sarah, and I feel honoured to have been mentored by such greatness.
The opportunity to have intergenerational interaction and conversation in this setting was truly inspirational, and it was fabulous to meet such inspiring friends on the course. I hope to keep in touch with everyone, should that be possible."