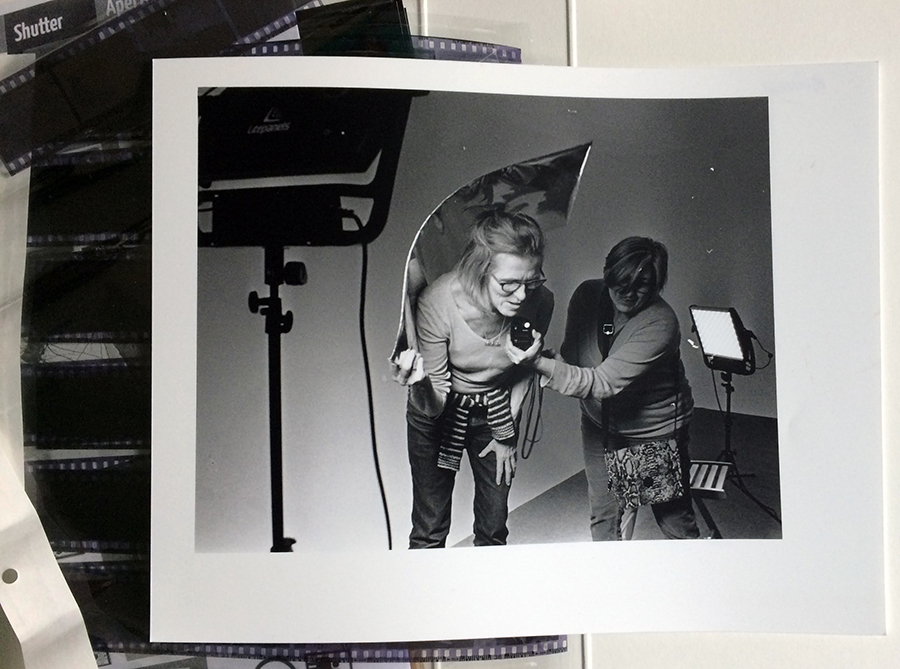 An intergenerational photography project for local people.
Open to Tower Hamlets residents aged 14–25 and over 50.
Develop your photography skills and collaborate with people from your community with this free part-time course.
Learn how to use a black & white darkroom

Experiment with alternative and unusual photo techniques

Meet people from across Tower Hamlets
Since launching the project in October we have run photography 'show and tell' sessions, experimented with different print processes in the darkroom, and learnt about studio portrait techniques.
During the Covid-19 lockdown we moved our activities online, exploring the work of famous photographers and sharing our favourite images via Zoom.
We have more exciting projects in the pipeline for September 2020.
Please email us if you would like to get involved.
---
PARTNERS
This project is generously supported by the London Borough of Tower Hamlets Local Community Fund. Project partners include Cranbrook Estate Tenants & Residents Group, Clarion Housing and Neighbours in Poplar.