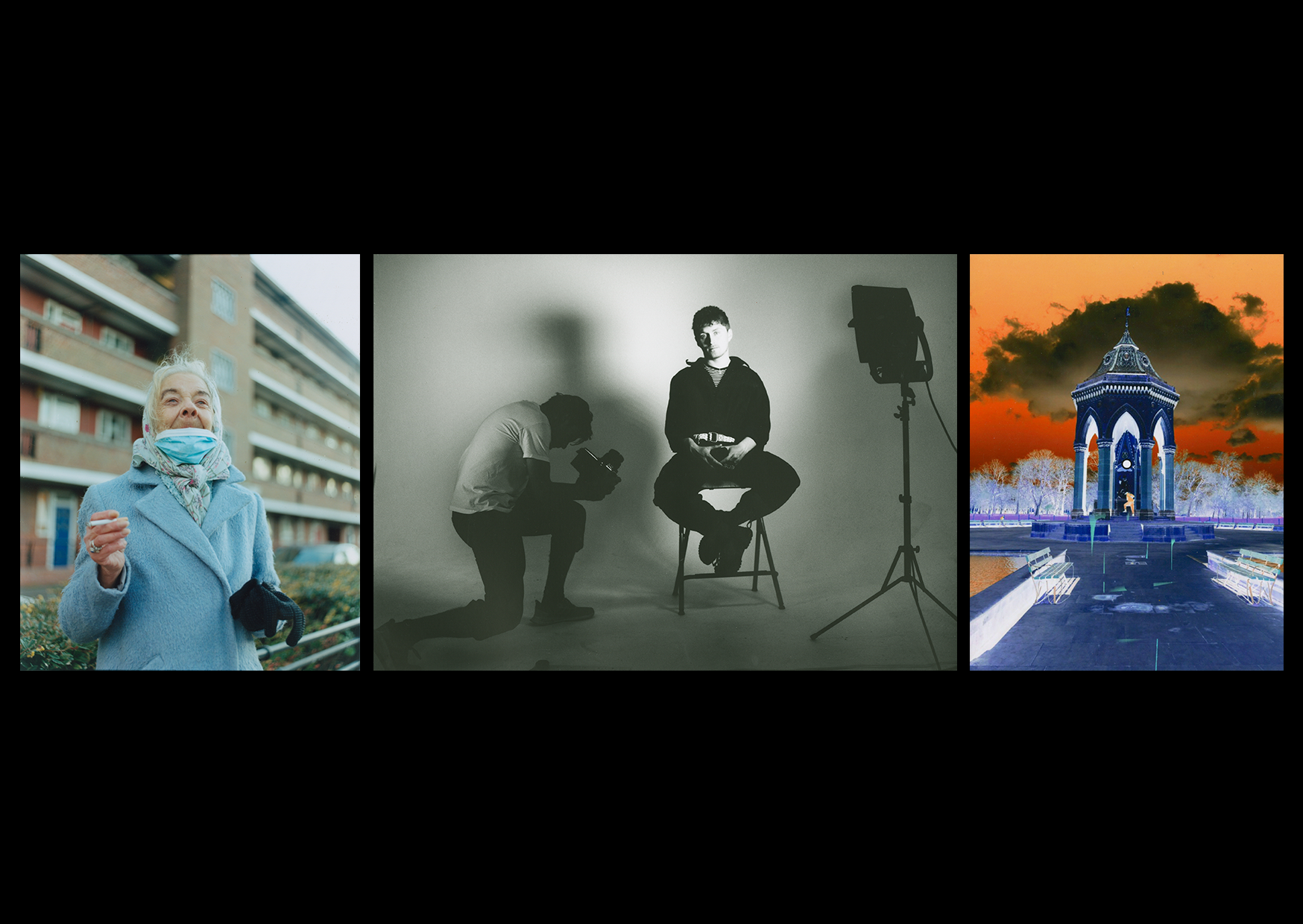 Free part-time course in photography

Open to Tower Hamlets residents aged 14–25 and over 50.

Want to know more about photography and developing your own prints? Into Focus is a free, part-time course exploring film photography. Collaborate with people from across Tower Hamlets to develop camera skills in just 12 weeks.
Learn about different camera techniques and get the chance to put these into practice in our professional photography studio

Experiment with printing methods in the Four Corners' darkroom

Explore Tower Hamlets through local photography walks

Showcase your work online and/or at Four Corners' Gallery (covid-permitting)
All on-site practical workshops will be run safely according to Covid guidelines.
---
APPLY

The course takes place every Thursday 4-7pm for 12 weeks.

To apply for the next round, please complete this application form.

Download Application Form
Then email the form to dave@fourcornersfilm.co.uk.
If you have any questions, please call us on 020 8981 6111 or email dave@fourcornersfilm.co.uk
---
WHAT PREVIOUS PARTICIPANTS SAY:
"I enjoyed starting a hobby in amidst the doom and gloom of lockdown and it's interesting how taking a photo with a manual camera, which you can't check immediately afterwards and setting up the positioning and camera, changes your focus of the thing you're looking at. In the context of COVID-19 the idea of having to shift perspectives was especially poignant."
"I enjoyed being on the course with my son enormously. To do this together was an experience I will treasure for ever and my son got so much out of It. To able to do it in our local borough was fantastic."
"The intergenerational aspect made it interesting, bringing together older people like me, who recall when we only had the use of analogue cameras, together with those who see this film as an exotic new way to express creativity. The course provided me with a useful project perspective for resurrecting my analogue practice; and specifically, after lockdown, it gave me a very welcome excuse to rope in my three adult children as models!"
"Being part of this project was an invaluable experience for me. A course like this helps you build practical skills but also puts you within a creative community where different generations can learn from each other."
"This course was fantastic! The group ranged from professionals to amateurs with everyone being taught in a relaxed setting. I now have a much different perspective when looking at and approaching photography."
"This project was spontaneous and surprising. It was a fantastic opportunity to look at photography in a new light. We were supported and inspired by the artists and professionals who guided the course and were able to learn in a relaxed, friendly environment."
"It was an opportunity I wouldn't have otherwise had to learn the art of black & white photography, as well as the other fun activities. It was so great to meet Dave and Sarah, and I feel honoured to have been mentored by such greatness.
The opportunity to have intergenerational interaction and conversation in this setting was truly inspirational, and it was fabulous to meet such inspiring friends on the course. I hope to keep in touch with everyone, should that be possible."
---
PARTNERS
This project is generously supported by the London Borough of Tower Hamlets Local Community Fund. Project partners include Cranbrook Estate Tenants & Residents Group, Clarion Housing and Neighbours in Poplar.