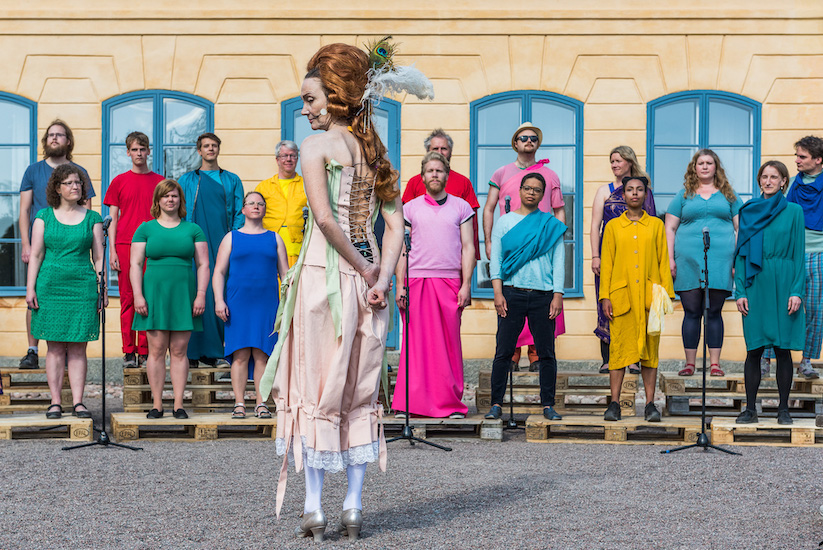 'I Cannot Be Sure That I Will Not Be Erased or Voided'
---
Aga Skrodzka speaks with new media artist Katarzyna Kozyra about her art, female artists in Poland, and her experiments with the camera.
Thursday 31 March 2022, 6 pm, Online
BOOK TICKETS
---
This programme of online talks explores the relationship between photography and resistance from a feminist perspective. The series is produced in collaboration with Kylie Thomas, researcher at the Netherlands Institute for War, Holocaust and Genocide Studies (NIOD) in Amsterdam, and the editor of a special issue of MAI: Feminism and Visual Culture journal on photography and resistance, to be published in Spring 2022.
The talks accompany our spring exhibition, Photographing Protest: Resistance through a feminist lens.
---
SPEAKERS
Aga Skrodzka
Aga Skrodzka is Associate Professor of Film and Media Studies at Clemson University. She teaches in the World Cinema Program and the Rhetorics, Communication, and Information Design Program. She is the author of Magic Realist Cinema in East Central Europe (Edinburgh University Press, 2012) and the lead editor of The Oxford Handbook of Communist Visual Cultures (Oxford University Press, 2020). Her research interests include visual politics, gender, feminism, and (post)communist media cultures. Born in Bialystok, Poland, she now lives in Greenville, South Carolina.
Katarzyna Kozyra
Katarzyna Kozyra is Poland's most well known female artist. In the 1990s she joined Artur Zmijewski and Pawel Althamer in initiating the critical art movement. From the very outset, Kozyra has broken social taboos, such as nudity, old age, and death, for which the conservative Polish society regards her as controversial. However, she has been well recognized in the international arena and represented Poland at the 48th Biennale di Venezia (1999) with Men's Bathhouse (Honorable Mention). While her performances, quasi-theatrical productions, and audience-participation happenings challenge the traditional boundaries between artist and audience, her video works point to some of the most important issues of human existence: identity and transgression. The Katarzyna Kozyra Foundation was founded by Katarzyna Kozyra in 2012 in Warsaw. Her road to national and international recognition was long and not easy. For that reason, she established a Foundation to help female artists and women working in culture in Eastern-Central Europe promote their work. Born in Warsaw, Poland, 1963, she lives and works in Warsaw and Berlin.
---
PARTNERS
This project is supported using public funding by the National Lottery through Arts Council England, the Netherlands Institute for War, Holocaust and Genocide Studies (NIOD) and the European Commission within the framework of H2020-EU.1.3.2, and through the generous support of the Barry Amiel and Norman Melburn Trust and the Lipman-Miliband Trust.
---
Image: © Katarzyna Kozyra