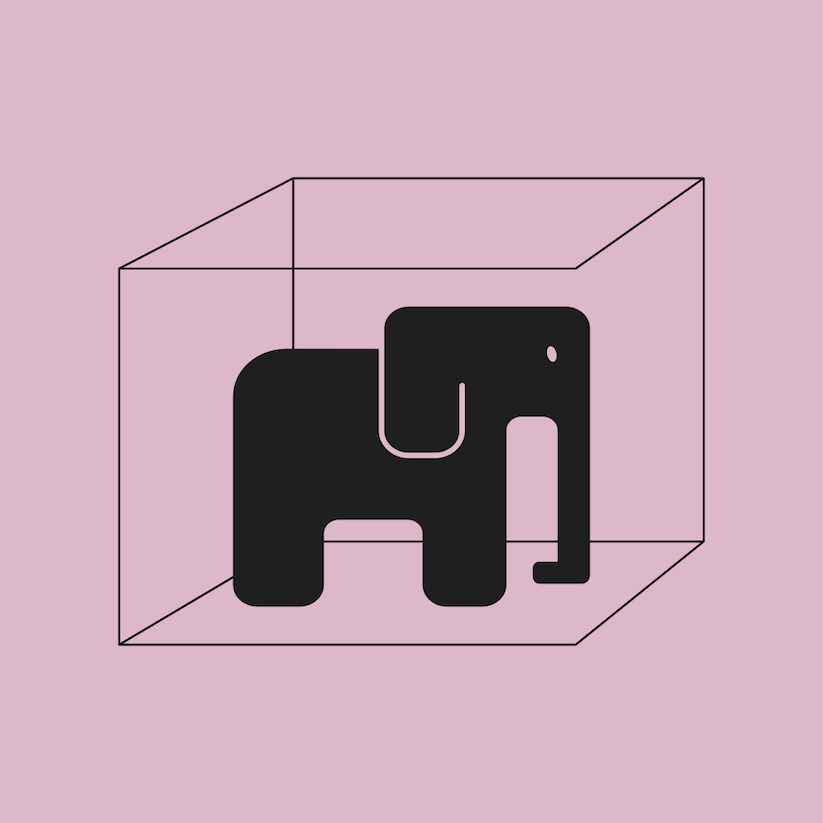 ELEPHANT IN THE ROOM
16TH- 20TH NOVEMBER, 11AM - 6PM
OPENING: 16th November 6.30 PM - 8.30 PM
Have you ever experienced the voluntary ignorance or minimization of an obvious, evident truth? Social taboos and generally embarrassing, controversial situations can be good examples of realities from which humankind's attitude tends to escape. Indeed, we prefer to avoid discussion around disturbing, difficult themes, even if those are particularly conspicuous.

But Why?

Why do we often choose to run away from highly charged issues, rather than facing them?

The exhibition 'Elephant in the room' converts the invisible, or what we pretend not to see, into visible, testing and analyzing themes and sensations that often challenge our behaviors as human beings. In fact, as society accustomed us to take distance from controversial, embarrassing experiences, we became used to hiding to ourselves the emotions resulting from particular topics or situations.

The gallery space displays multimedia works from a big range of young artists, which will convey their personal interpretation of the theme through their art. This way, the audience will be facing many diverse 'elephants', with which it will have the chance to connect more directly, therefore dialoguing with usually hidden truths.

Hence, there is always something that is seeking to be heard and talked about, either apparently invisible or voluntarily omitted; there is always something in between us involving our unconscious state.