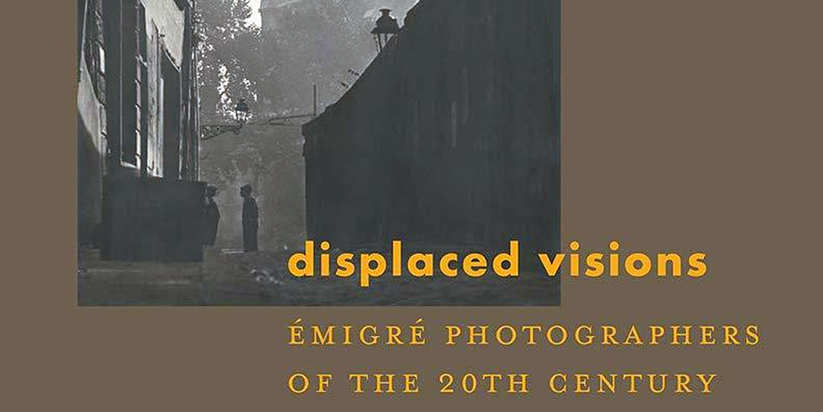 Curator Nissan Perez discusses his book, Displaced Visions: Émigré Photographers of the 20th Century
An online event in association with our current exhibition Another Eye.
Many of the pioneers of late nineteenth and early twentieth century photography were immigrants - people displaced by choice or, quite often, by necessity. These photographers became observers and interpreters of their new surroundings through the filters of their different cultures, languages and religions. Photography in the 20th century (particularly the Modernist vision) is deeply indebted to them.
Nissan Perez, former Curator of Photography at the Israel Museum, Jerusalem, will give a talk about the topic of his book Displaced Visions: Émigré Photographers of the 20th Century, which accompanied a major exhibition held at the Israel Museum in 2013. In it, Nissan reconsiders the work and influence of key figures in modernist photography from the point of view of their status as refugees or immigrants, considering how this condition affected their vision and creativity and enhanced the development of the photographic language in general.
The session will be chaired by photographic historian and curator Colin Ford CBE.
---
HOW TO JOIN
1.) Register via Eventbrite
2.) Join us on 02 August at 5pm for the online Q&A.
The Q&A will take place on Zoom.
We will email you with a meeting access code shortly before the event.
We look forward to seeing you.
---
PARTNERS
This event has been organised in collaboration with Insiders/Outsiders Festival