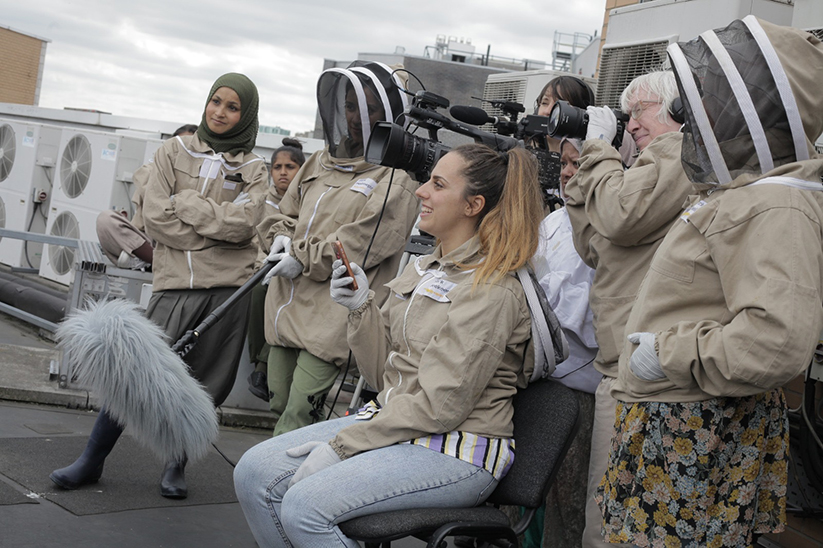 Join us for special online screening and Q&A event with the filmmakers.
Aldgate East Stories is a short film exploring Aldgate East past and present, made by local people with Four Corners. It was made as part of Aldgate East My Neighbourhood in 2019.
Discover a melting pot of voices, each with a strong connection to the area. Stories range from the president of the only purpose-built Synagogue in the East End, to the food blogger who loves visiting local markets.
Look out for 93-year-old poet, Sally Flood who has lived behind the Royal London Hospital for nearly 70 years!
---
How to join:
1.) Register via Eventbrite
2.) Watch Aldgate East Stories here, at a time that suits you. The film is 30 minutes long.
3.) Join us on 16 July at 6.30 for the online Q&A.
The Q&A will take place on Zoom, which you can download here.
We will email you with a meeting access code shortly before the event.
We look forward to seeing you.
---
PARTNERS
This project was funded through Tower Hamlets Community Cohesion Pilot Programme and the National Lottery Community Fund.