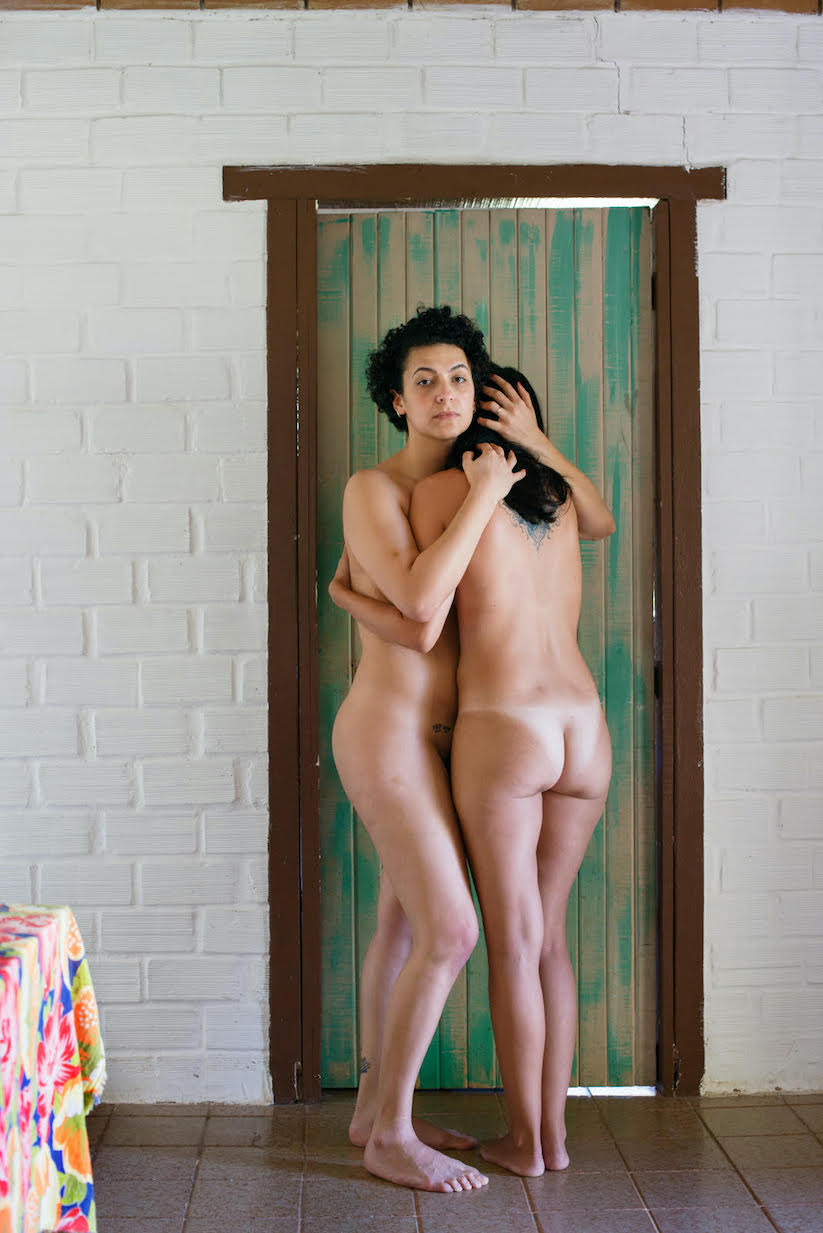 Against the Tide and Us For All Women
---
A conversation about photography, protest and reproductive rights in Ireland and Brazil, with Rose Comiskey, Camila Cavalcante and Orla Fitzpatrick.
Thursday 10 March 2022, 6 pm, Online
BOOK TICKETS
With reproductive rights being fought for across the world, this talk examines the broader issues raised by looking in detail at two separate contexts that share similiarities and yet some key points of difference: Ireland and Brazil. What is the role of photography, and the relationship of image to protest, in these struggles?
This discussion marks the first in our series of online discussions on FEMINISM, PHOTOGRAPHY AND RESISTANCE. This programme of online talks explores the relationship between photography and resistance from a feminist perspective. The series is produced in collaboration with Kylie Thomas, researcher at the Netherlands Institute for War, Holocaust and Genocide Studies (NIOD) in Amsterdam, and the editor of a special issue of MAI: Feminism and Visual Culture journal on photography and resistance, to be published in Spring 2022.
The series accompanies our spring exhibition, Photographing Protest: Resistance through a feminist lens.
---
SPEAKERS
Orla Fitzpatrick
Orla Fitzpatrick is a librarian and photographic historian from Dublin, Ireland. She holds a PhD on the topic of the Irish photographic book, modernity and modernism, 1922-1949, from Ulster University (2016). She teaches photographic history at the National College of Art and Design, Dublin and is the Head Librarian at the National Museum of Ireland. Recent publications include an entry on the nineteenth Irish photographer, Augusta Crofton Dillon, in Une histoire mondiale des femmes photographes edited by Luce Lebart and Marie Robert (Paris, Les Éditions Textual, 2020) and a chapter in Contact Zones: Photography, Migration, and Cultural Encounters in the U.S. (Leuven University Press/Cornell University Press, 2021) on a migrant Irish woman's snapshot album. She presented a conference paper entitled 'Turning the Tide: photographs of protest from the archive of Rose Comiskey, 1982 to 1992' at Fast Forward: How Women Work at the Tate Modern, London, in November 2019. She is a receipient of the 2021 Peter E. Palmquist memorial research for grant women in photography.
Rose Comiskey
Photographer Rose Comiskey's images of street protests depict major social issues that affected Irish women in the late twentieth century. Taken between 1982 to 1992, they reflect challenging times during which issues such as abortion, the anti-apartheid movement and travellers' rights were aired through collective action on the streets of Dublin and other Irish cities. Her work formed an integral part of the women's movement, providing a record and bearing witness to the events whilst also communicating the message to wider audiences.
Camila Cavalcante
Camila Cavalcante is a visual artist and researcher focused in feminism, photography and activism. She is the author of For the Lives of All Women, a bilingual book of photographs, testimonials and essays about the experiences of illegal abortions in her home country of Brazil. She completed an MA in photojournalism at University of Westminster and an MSc in Applied Gender Studies at University of Strathclyde. As an artist, she has exhibited her work in the UK, US, Netherlands, France, and Brazil, and has taken part in art residencies in Mexico, Brazil and the UK. In 2018, she was nominated for 100 Heroines in Photography, by the Royal Photographic Society. She is a member of the board at Scottish feminist organisation Engender.
---
PARTNERS
This project is supported using public funding by the National Lottery through Arts Council England, the Netherlands Institute for War, Holocaust and Genocide Studies (NIOD) and the European Commission within the framework of H2020-EU.1.3.2, and through the generous support of the Barry Amiel and Norman Melburn Trust and the Lipman-Miliband Trust.
---
Image: © Camila Cavalcante