Heartland: A film by Erdal Redjep
Today, we mark and celebrate International Migrants Day by recognising the efforts, contributions and rights of migrants worldwide, including those who play a part in the diversity, cultural richness and character of London. On this important day, we're pleased to share a short documentary photo-film by Four Corners alumnus Erdal Redjep.

'Heartland' is a study of Turkish Cypriot identity in Britain. With immigration as one of its core themes, the film grew out of a long-term reportage project and observes the personal story of the filmmaker's mother within the context of London's wider Turkish Cypriot community. Alongside the project's finished form as a short photo-film, the pictures from the body of work have also been shown as prints in both solo and joint exhibitions.
---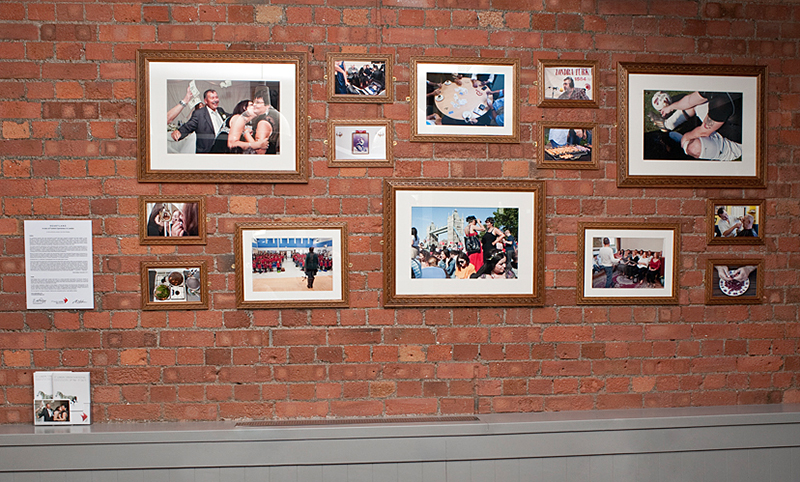 Exhibition of still photographs from 'Heartland', November 2011, south-east London
---
In December 2011, the photo-film was screened at the Apollo Cinema in Piccadilly as part of the 17th London Turkish Film Festival. In February 2013, the BBC ran a feature about the work with a condensed edit of the film. Here, we celebrate the project and share the full documentary photo-film.
---
---
Erdal Redjep is a writer, filmmaker, photographer and educator based in south-east London. With a Master's degree in Photo-Journalism and Documentary Photography, he works across a range of media platforms and has taught extensively in these subject areas. He writes on social, political and ethical matters, and has produced work for the BBC, Planet Shine, T-Vine and Sublime magazine, among others.

Connect with Erdal on LinkedIn here.