Close Up: Five Great Feature Films Shot on 16mm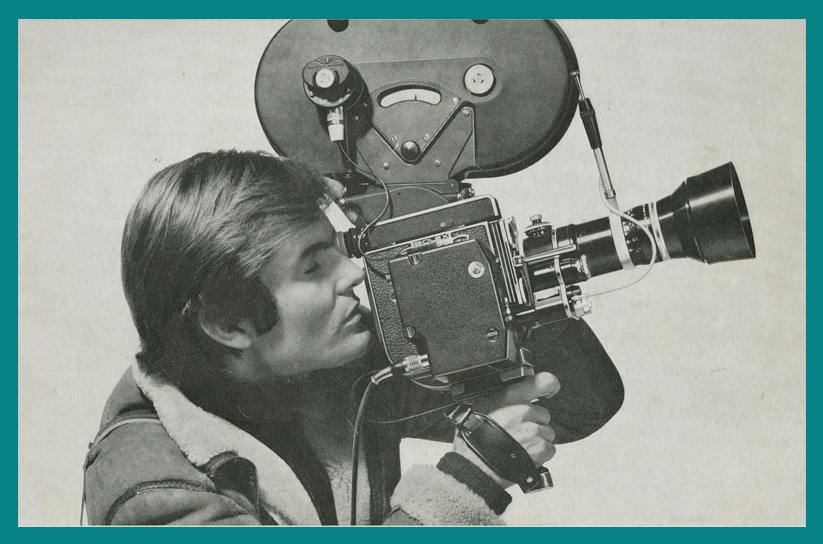 Get your analogue film project rolling with our new blog series, Close Up, sharing inspiration and tips on all things 16mm.
Bait, dir. Mark Jenkin (2019)
Bafta-winning drama starring Edward Rowe as a struggling fisherman, Bait deals with tensions that arise between locals and tourists in a Cornish fishing village against a back drop of second homes and gentrification.
Jenkin filmed on a hand-cranked 16mm Bolex, using a total of 130 rolls or 13,000 ft of B&W Kodak stock, and hand-processed the film using an antique Bakelite rewind tank.
'I love how incredibly simple the Bolex is: I think I fully understand everything it can do and how it does it. It's incredibly robust, and beautifully engineered; it makes a lovely sound. It's very easy to load, and it takes beautiful lenses which create wonderful images. And it looks stunning. I would quite happily hang it on my wall like a painting. It's a work of art.'
– Mark Jenkin
The Hurt Locker, dir. Kathryn Bigelow (2008)
Winning 6 Academy Awards, this American war thriller written by Mark Boal and starring Jeremy Renner is an impressive example of an Aaton XTR Prod Super 16mm feature film.
Bigelow sought to immerse audiences 'into something that was raw, immediate, and visceral.' To achieve this visual style on a low budget in what were fairly difficult conditions, Bigelow and cinematographer Barry Ackroyd chose to shoot on 16mm with four cameras to capture multiple perspectives. They ended up shooting over a million feet of Fuji film, and Bigelow remains to this day the only woman to win best director in the 90-year history of the Academy Awards.
Thirteen, dir. Catherine Hardwicke (2003)
Notorious teen drama starring Evan Rachel Wood as thirteen-year-old Tracy, who gets involved in drugs, theft, and other forms of misbehaviour after befriending a troubled classmate.
Shot on an Aaton Super 16mm with a Panavision lens over a period of 24 days, mostly hand-held by cinematographer Elliot Davis, helped to achieve a documentary, 'cinéma vérité' style.
Nobody Knows, dir. Hirokazu Koreeda (2004)
Using almost all natural lighting and shot on Super 16 using an Aaton XTR Prod, from the director of Shoplifters (2019), Nobody Knows tells the true story of four children, whose mother abandons them when she marries her new lover.
Akira, the eldest, is left in charge of his brother, two sisters, and their apartment, with little money and food to see them through. The children struggle to survive without basic amenities as they cope with a strange, solitary existence in a Tokyo apartment building. Heart-rending, and with a tragic finale.
March of the Penguins, dir. Luc Jacquet (2005)
Shot on two Aaton XTR Prods, this French feature-length nature documentary depicts the yearly journey of the emperor penguins of Antarctica, and is the 4th highest grossing documentary of all time.
For cameras to operate at −40°, they had to load all the film for the day in the morning, as it was impossible to reload outside. Because of the isolation from any film studios, remembering each shot was necessary to ensure continuity and to make sure that all the necessary sequences were finished.
Discover our full range of affordable Aaton and Bolex 16mm cameras here.