Art on the Streets: New film brings the bombsite exhibitions of wartime Britain to life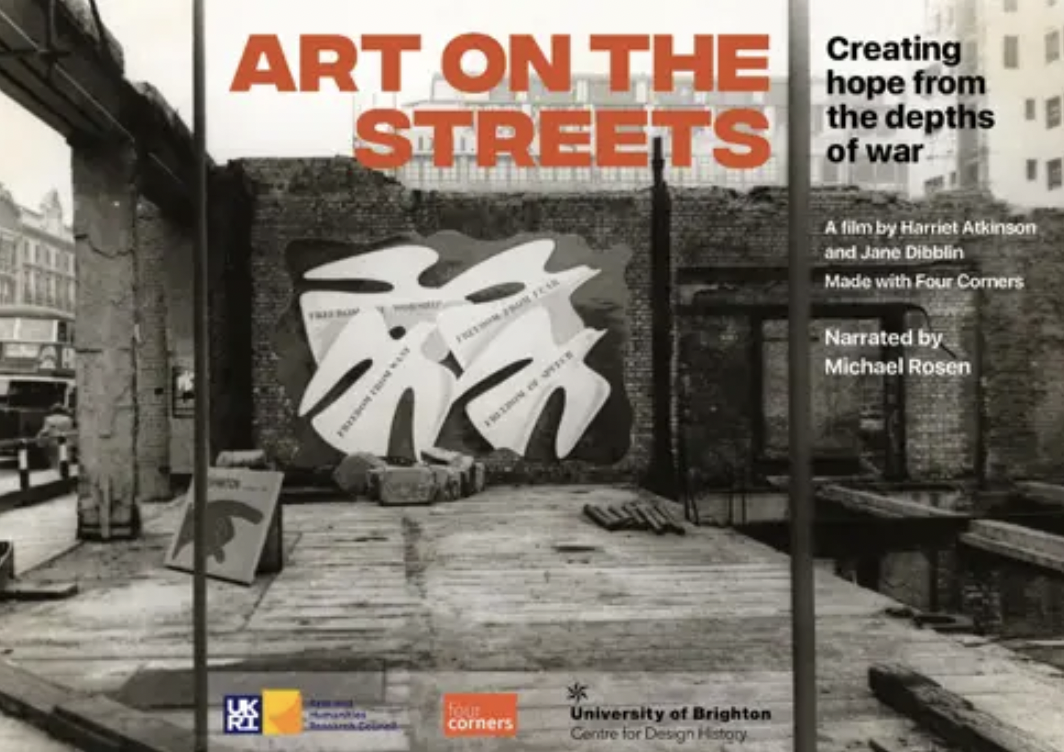 Design historian Dr Harriet Atkinson's research into art on the streets in 1943 is the impetus behind a new film narrated by Michael Rosen.
Art on the Streets is a documentary created by University of Brighton design historian Dr Harriet Atkinson and filmmaker Jane Dibblin with the support of Four Corners.
The film is a vital part of the dissemination and delivery of an AHRC research project 'The Materialisation of Persuasion' by Dr Atkinson which investigates how exhibitions mounted from 1933 to 1953 in public spaces, from church halls to train stations, were designed to communicate messages of propaganda and resistance. For the film, Atkinson focuses on the For Liberty exhibition mounted in 1943 in the bombed-out John Lewis department store on London's Oxford Street.
The film is narrated by Michael Rosen, poet and former children's laureate. It is animated by former University of Brighton illustration student Kate Bilbow, edited by Hugh Hartford and made with support from Four Corners' trainees.
By commissioning a half-hour film as an output from the research, Dr Atkinson takes an important step in making humanities and historical research visible and viable for wide contemporary audiences.
---
A trailer for Art on the Streets can be seen on Vimeo
Further information here
*launch and events information coming soon*