Exhibition
12 SEPTEMBER - 23 SEPTEMBER
Chile 50: Political Art, Solidarity and Resistance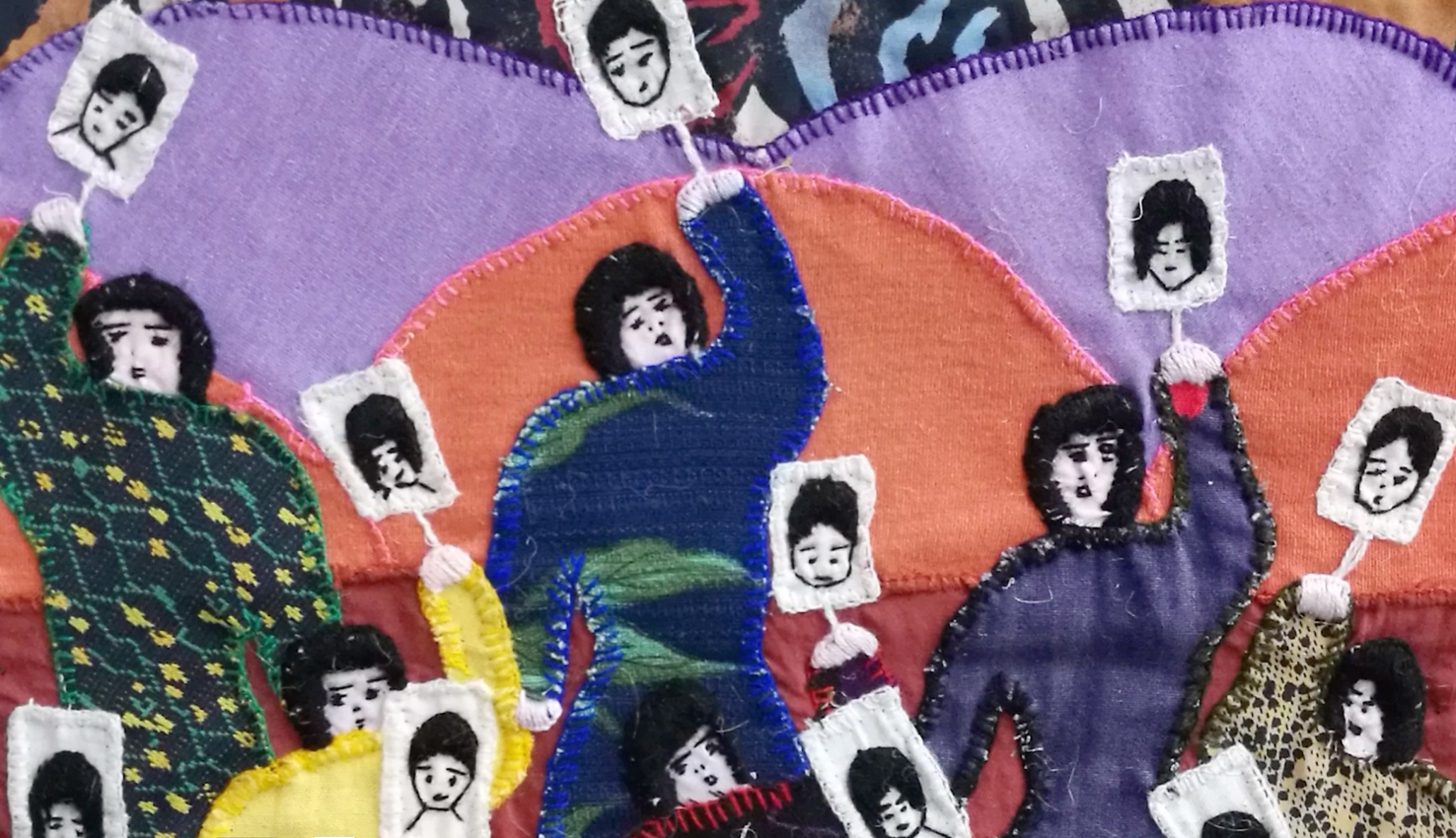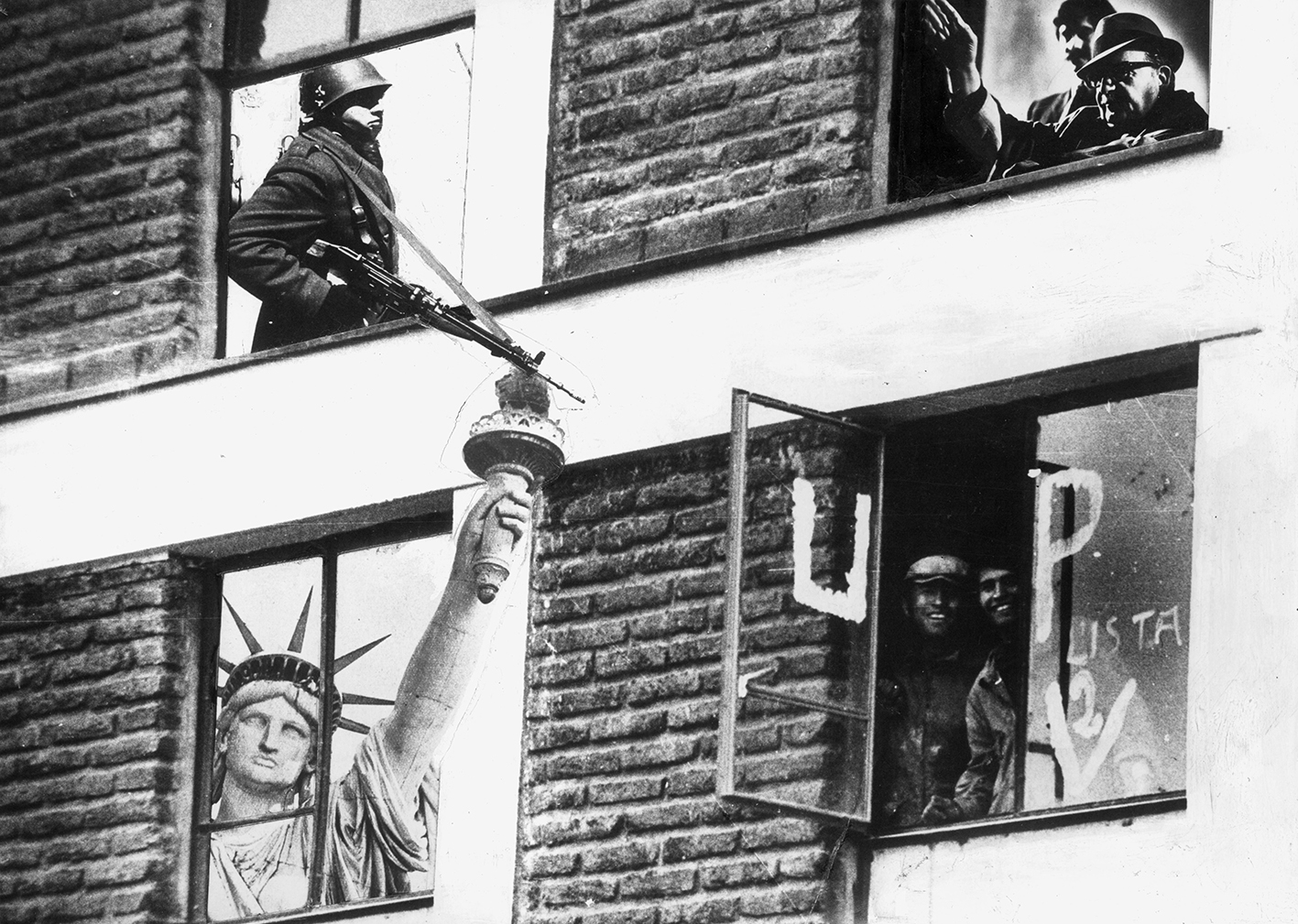 A Document on Chile, 1978 © Peter Kennard
---
Chile 50: Political Art, Solidarity and Resistance
Gallery hours: free admission
Tuesday to Saturday 11 – 6pm, Thursday 11 – 8pm
11 September 2023 marks the 50th anniversary of the violent military coup in Chile, which overthrew the democratically elected socialist government of Salvador Allende.
In commemoration of these events, Four Corners holds a special exhibition this month. Chile 50 explores how political art was used to sustain solidarity and resistance in the face of incarceration, torture and exile. We re-stage Peter Kennard's 1978 show, A Document on Chile, alongside a display of arpilleras - subversive patchwork pictures sewn by women during the Pinochet dictatorship - and images taken by Chilean photographers of the recent social uprising in 2019-2022. The exhibition is shown as part of Chile 50 Years UK, a year-long commemoration programme.
Co-curator and ex-political prisoner Gloria Miqueles says: 'This exhibition shows how art has been used as a powerful tool of resistance and solidarity, in the Chilean experience during the Pinochet dictatorship in the 1970s, and more recently to denounce the slow, incomplete transition to democracy in Chile. Art is a means of communicating the country's plight.'
---
EXHIBITION TALKS AND EVENTS
Tuesday 19 September 6.30-8pm Talk - Political Photomontage: Peter Kennard and Loraine Leeson in discussion - Book here
Thursday 21 September 6:30-8pm Film Screening - Crafting Resistance: The Art of Chilean Political Prisoners - Book here
Friday 22nd September 6:30pm Talk - Activist Photography in Chile: Protest, Media and Oppression - Book here
---
Artists: This exhibition features arpilleras by unknown Chilean political prisoners, photomontages by Peter Kennard and photography by Migrar Photo, Nicole Kramm, and Vera Press (Carlos Vera).
This exhibition is part-funded through the National Lottery Heritage Fund. However, the participating artists have kindly donated their work. Please help us raise funds to support the Chilean photographers who work under pressure to reveal injustices in their country.
All funds raised will be donated to Migrar Photo and Vera Press.
Blog by Isabel Cortes Colque: 'Memory is a political act'
Download the Press Release
Download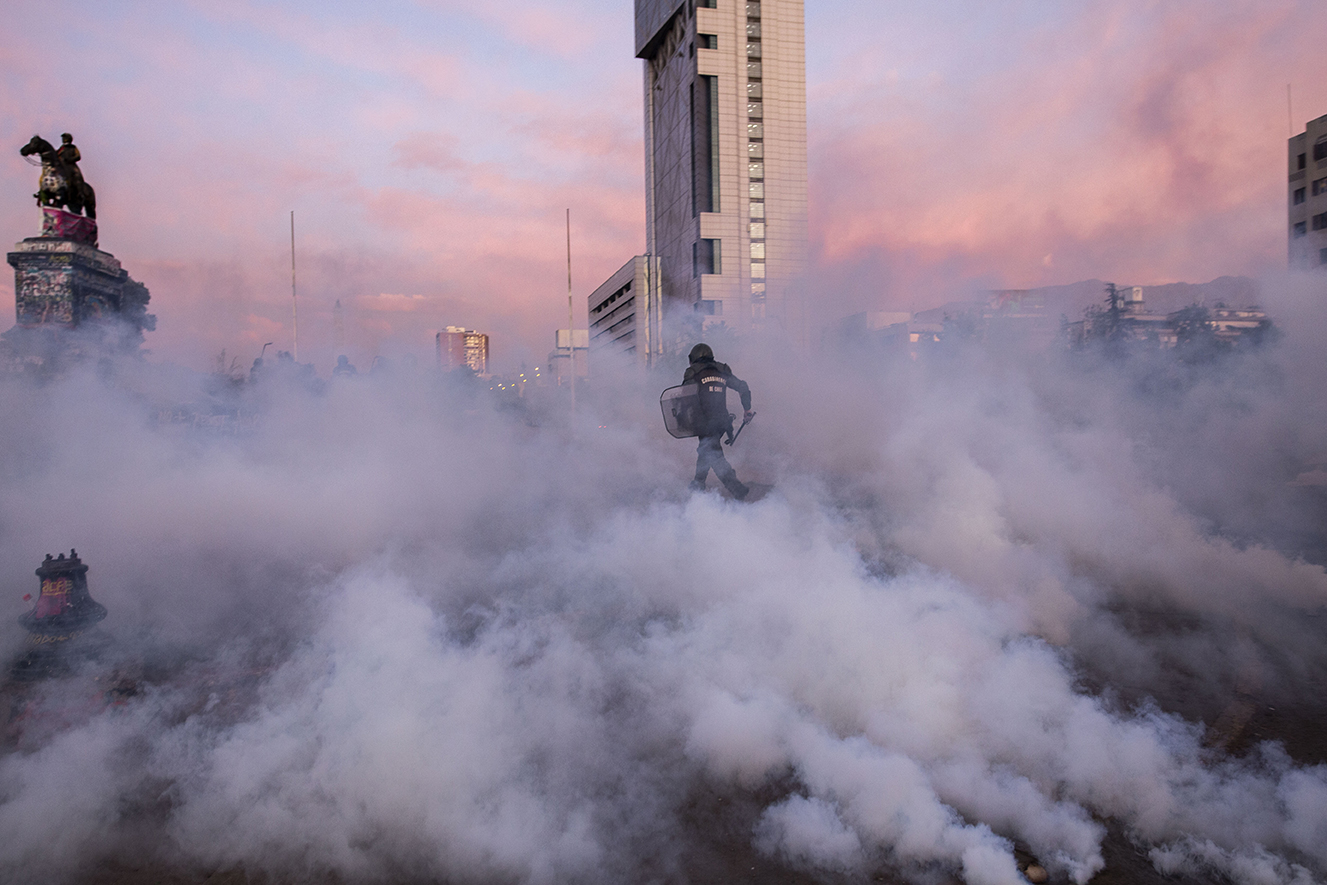 A Special Forces Policeman runs through the tear gas fired by his colleagues to break up a new demonstration in Santiago, Chile, 2020 © Migrar Photo